Kinemetrics Launches New Website
Kinemetrics.com has received a facelift! This update represents a major step forward for us and provides you, our guests, a refreshing experience.
We have grown since 1996, with each succeeding year consistently producing new products and new services. Need a reminder of what we've accomplished? Visit Our History to learn more.
Better yet, here is a slice of history to remind you how far we have come.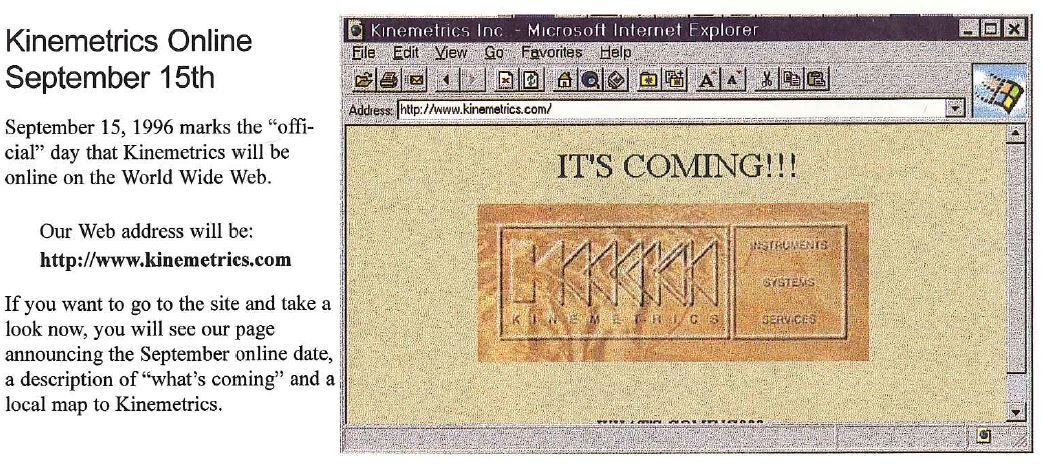 We hope you feel just at home as you did before while browsing through our new website. We look forward to continued partnerships and advancing seismic resilience.